Provide fun and entertainment for your guests with a luxury, open-air photo booth experience that is sure to delight.
Elegant Event Lighting from DJ4U can set your event apart and leave a lasting impression with your friends and guests.
Award Winning Wedding Receptions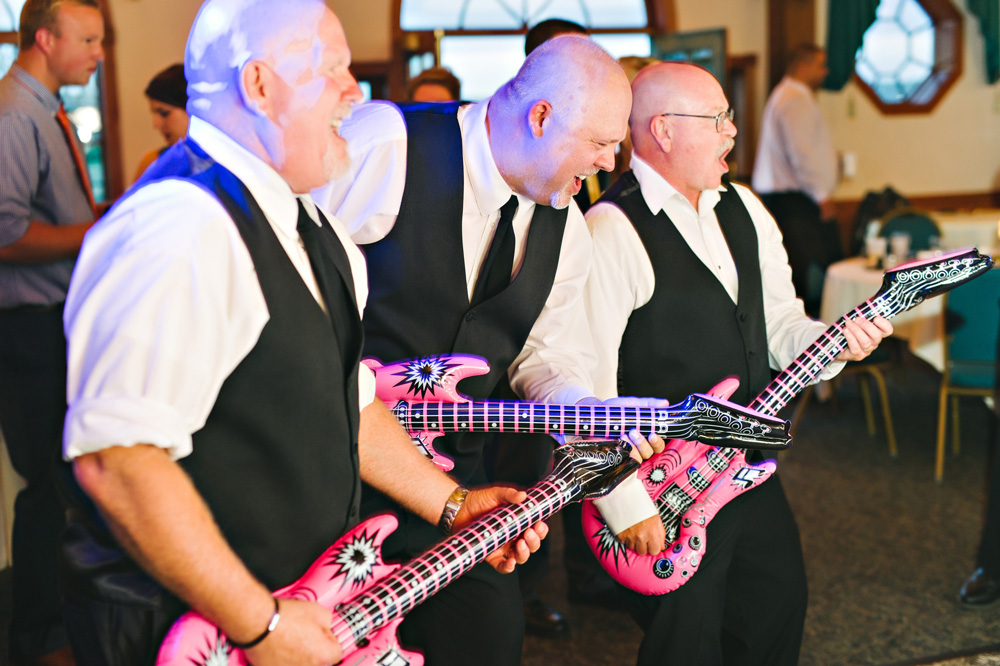 Your Night. Your Party. Our Specialty.
"Your Night, Your Party, Our Specialty" has been more than just a motto for DJ4U, it is our philosophy.
Our staff of professional entertainers go above and beyond our client's expectations to ensure the glowing success of each party we perform at.
Every DJ4U team member has had extensive training in our planning philosophy, equipment, icebreaker activities, and most importantly in our Professional Promise Guarantee. Our staff not only follows these policies, they believe in and know first hand what a great party can be created when you go the extra mile.
And while we're on the subject of guarantees, DJ4U carries an A+ rating with the Better Business Bureau so you know you're doing business with a company you can trust.
Our Peoria based DJ services, photo booths and event lighting have been popular in Bloomington, Springfield and throughout Central Illinois for over 20 years.
The Perfect Fit For Your Perfect Event
Real Reviews From Our Customers
DJ4U was the best! Booking was easy, they kept in contact with us and were always available if we had any question, their forms were user friendly and very handy for keeping track of everything going on, and they performed flawlessly at our wedding! They took all the stress out of our wedding as they took care of everything for us. We couldn't be any happier!


I can't stress enough how blown away I was by the services of DJ4U. Max was our lead DJ and I can truly say that my memories of my wedding will include how he went above and beyond to make our day special. He was enthusiastic, accommodating, and fun. At one point, I stressed about my unity sand and guestbook still being outside, while my reception was inside, because I did not want those things to be forgotten. As my husband and I got up to go get them, Max came over to us and said he would get them. Both DJs did a fantastic job at our wedding, the dance floor was full the entire night and everyone had a great time. Our wedding was almost 2 months ago and I am still hearing how much fun everyone had at the reception.


Ready To Get Started With DJ4U?