Provide fun and entertainment for your guests with a luxury, open-air photo booth experience that is sure to delight.
Elegant Event Lighting from DJ4U can set your event apart and leave a lasting impression with your friends and guests.
Award Winning Wedding Receptions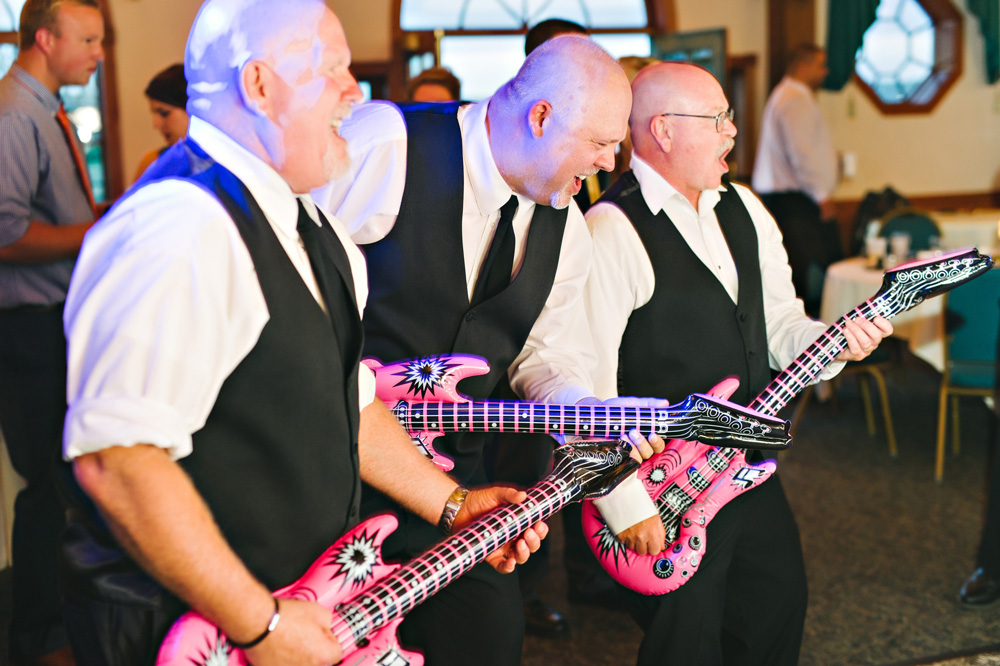 Your Night. Your Party. Our Specialty.
"Your Night, Your Party, Our Specialty" has been more than just a motto for DJ4U, it is our philosophy.
Our staff of professional entertainers go above and beyond our client's expectations to ensure the glowing success of each party we perform at.
Every DJ4U team member has had extensive training in our planning philosophy, equipment, icebreaker activities, and most importantly in our Professional Promise Guarantee. Our staff not only follows these policies, they believe in and know first hand what a great party can be created when you go the extra mile.
And while we're on the subject of guarantees, DJ4U carries an A+ rating with the Better Business Bureau so you know you're doing business with a company you can trust.
Our Peoria based DJ services, photo booths and event lighting have been popular in Bloomington, Springfield and throughout Central Illinois for over 20 years.
The Perfect Fit For Your Perfect Event
Real Reviews From Our Customers
DJ4U provided wonderful entertainment at our wedding this weekend! My husband and I had a non-traditional reception in a small venue with less than 100 guests. Our lead DJ, Justin, and his colleague were incredibly accommodating to our unique reception structure. Everything, from the beginning stages of planning with Laura to the final song of the evening, was perfect! We are very thankful to everyone at DJ4U and highly recommend their services!


Not worth the money DJ4U was chosen because of the rave reviews I had read. I was worried about the price, because they are pretty expensive. The moment upon choosing them, we made sure it was ok that we had pretty much our entire wedding reception planned out as far as music goes and asked if it was a problem. They assured us it was not. We loved their online planning form. It has a list of must haves and play if possible that was easy to use. They only problem? They hardly used ANY of our songs on that list. When talking with one of the DJ's ahead of time, he pronounced one of our favorite bands wrong...(a VERY well known name) and from that point on I was extremely worried that he wouldn't know what he was doing. I should have listened to my gut because at the reception, I felt that a lot of our songs didn't get played because he didn't now them. A good DJ should know all types of music and know when to play what....not just play what they think will be good at a reception. We had some songs played that were totally not our style and overall, I would not recommend this DJ for you if you already have a good idea on what you want played at your reception. Go with an iPod or a friend or a cheaper option!


Ready To Get Started With DJ4U?