Provide fun and entertainment for your guests with a luxury, open-air photo booth experience that is sure to delight.
Elegant Event Lighting from DJ4U can set your event apart and leave a lasting impression with your friends and guests.
Award Winning Wedding Receptions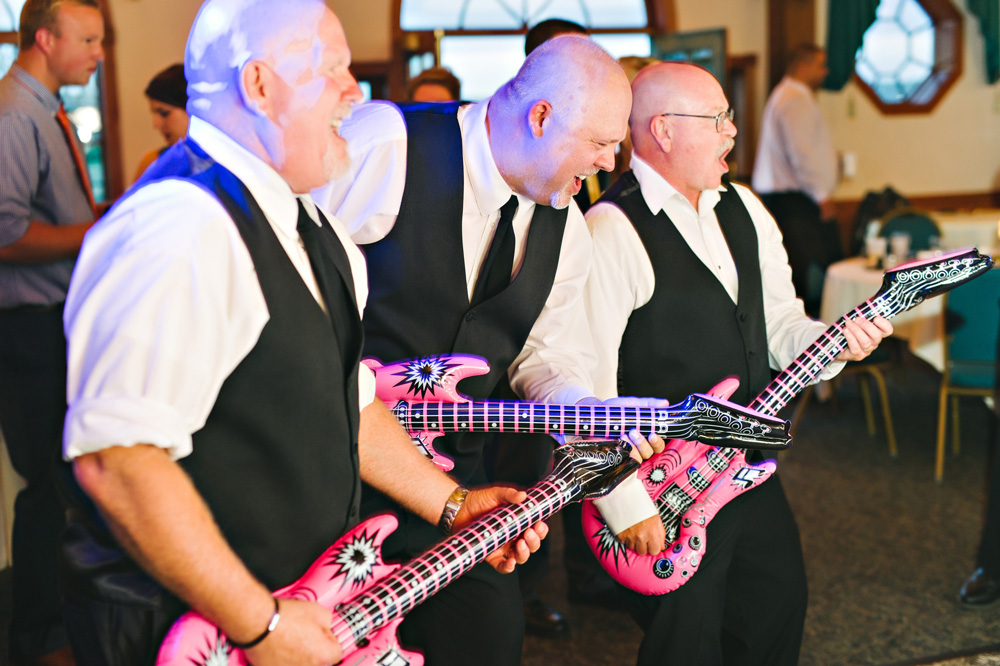 Your Night. Your Party. Our Specialty.
"Your Night, Your Party, Our Specialty" has been more than just a motto for DJ4U, it is our philosophy.
Our staff of professional entertainers go above and beyond our client's expectations to ensure the glowing success of each party we perform at.
Every DJ4U team member has had extensive training in our planning philosophy, equipment, icebreaker activities, and most importantly in our Professional Promise Guarantee. Our staff not only follows these policies, they believe in and know first hand what a great party can be created when you go the extra mile.
And while we're on the subject of guarantees, DJ4U carries an A+ rating with the Better Business Bureau so you know you're doing business with a company you can trust.
Our Peoria based DJ services, photo booths and event lighting have been popular in Bloomington, Springfield and throughout Central Illinois for over 20 years.
The Perfect Fit For Your Perfect Event
Real Reviews From Our Customers
Awesome DJ I was extremely impressed with our DJ, Joe Valentin. He was very attentive to Travis and I and always kept the lines of communication going but was not overbearing. He asked questions when needed and made suggestions he thought would be nice. Whenever I needed to go over something with him he was ready and waiting. Also I was very impressed with how he went above and beyond. At one point someone dropped their drink, within a minute Joe was out on the dance floor with a towel cleaning off the floor. In all the weddings I have been to I have never seen a DJ do that.


We LOVED Mike from DJ4U. We had a big Lebanese American wedding and had very specific instructions for our entrance/the Arabic music we played and he was so responsive, so attentive, and very nice. We were a pretty demanding couple lol for both the English and Arabic and he took all of our requests. Loved the website where you could build your must play playlist and everything else. Very professional and easy to work with!


These guys, Andrew and Josh, were the BEST! They were so helpful with timelines, keeping the energy high, and just being all around cool kids to work with. I can not recommend them enough for your wedding or other event! And if you're considering the photo booth, do it for sure! You get an album of all of them, and a flash drive with them all on it! So worth it!! ❤️❤️


Ready To Get Started With DJ4U?