Provide fun and entertainment for your guests with a luxury, open-air photo booth experience that is sure to delight.
Elegant Event Lighting from DJ4U can set your event apart and leave a lasting impression with your friends and guests.
Award Winning Wedding Receptions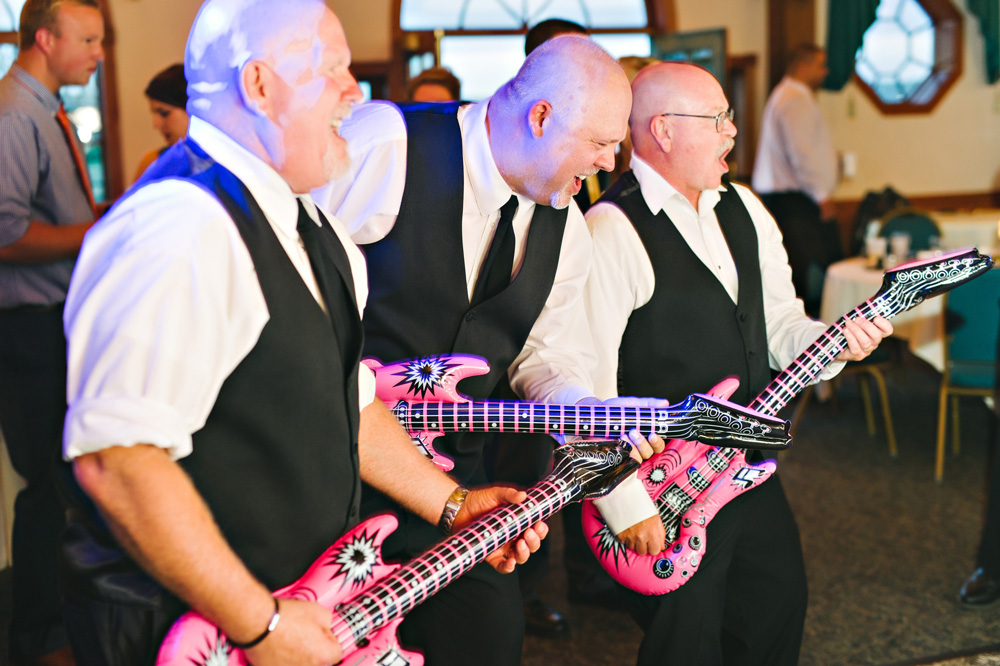 Your Night. Your Party. Our Specialty.
"Your Night, Your Party, Our Specialty" has been more than just a motto for DJ4U, it is our philosophy.
Our staff of professional entertainers go above and beyond our client's expectations to ensure the glowing success of each party we perform at.
Every DJ4U team member has had extensive training in our planning philosophy, equipment, icebreaker activities, and most importantly in our Professional Promise Guarantee. Our staff not only follows these policies, they believe in and know first hand what a great party can be created when you go the extra mile.
And while we're on the subject of guarantees, DJ4U carries an A+ rating with the Better Business Bureau so you know you're doing business with a company you can trust.
Our Peoria based DJ services, photo booths and event lighting have been popular in Bloomington, Springfield and throughout Central Illinois for over 20 years.
The Perfect Fit For Your Perfect Event
Real Reviews From Our Customers
These guys were dope. They made the night a blast for a wide variety of people at our wedding, and we had everyone there from more traditional family members to wild college friends. They also were totally on top of handling our ceremony and brought their photo booth, which I liked because it's open and you can fit way more people in a picture than an enclosed booth.


The students had a blast at our Barnyard Bash Fall Dance! Justin Lane always does an awesome job interacting with students and engaging high levels of energy. He encourages the students to the dance floor and asks them to come to the front by the stage to get them amped up with the music. His ability to incorporate a musical buildup with the high energy of the students is fantastic! We love having Justin as our DJ lead...he is the perfect face of the company with professionalism, high intensity interaction, and selection of appropriate music for the age group. And, as a bonus, Justin knew Gus H. was creating a StuCo dance video of the event and he helped Gus by playing group songs and rounding students up to the front or in a dance circle situation to aid in the taping of the evening. Justin killed it Friday night! Thank you, DJ4U, for making our dance experiences memorable and the absolute best!


Ready To Get Started With DJ4U?