Provide fun and entertainment for your guests with a luxury, open-air photo booth experience that is sure to delight.
Elegant Event Lighting from DJ4U can set your event apart and leave a lasting impression with your friends and guests.
Award Winning Wedding Receptions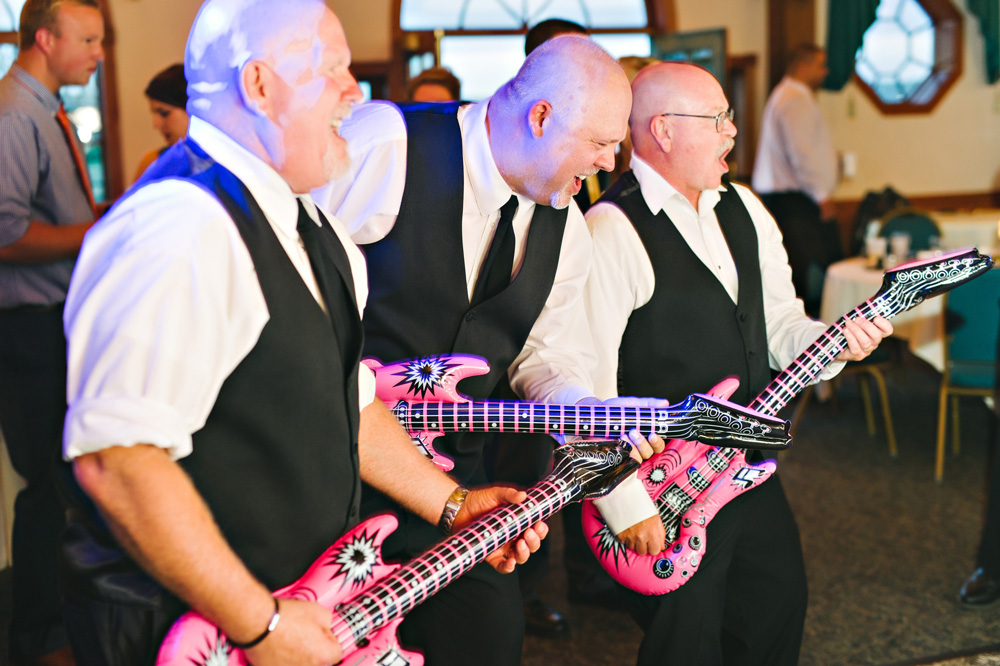 Your Night. Your Party. Our Specialty.
"Your Night, Your Party, Our Specialty" has been more than just a motto for DJ4U, it is our philosophy.
Our staff of professional entertainers go above and beyond our client's expectations to ensure the glowing success of each party we perform at.
Every DJ4U team member has had extensive training in our planning philosophy, equipment, icebreaker activities, and most importantly in our Professional Promise Guarantee. Our staff not only follows these policies, they believe in and know first hand what a great party can be created when you go the extra mile.
And while we're on the subject of guarantees, DJ4U carries an A+ rating with the Better Business Bureau so you know you're doing business with a company you can trust.
Our Peoria based DJ services, photo booths and event lighting have been popular in Bloomington, Springfield and throughout Central Illinois for over 20 years.
The Perfect Fit For Your Perfect Event
Real Reviews From Our Customers
DJ4U took care of our ceremony and our reception. They did an amazing job and it made the day so much more enjoyable. I can't express how impressed we were with Ethan's (our Dj) professionalism and his ability to keep our crowd entertained. Without a doubt DJ4U is the best choice for any ceremony and wedding. Thank you Dj4U for making our special day go so smoothly.


DJ4U was amazing and everything we hoped they would be. Our DJ Ethan did a great job at keeping the entire night running smoothly. Then when it came music he was an expert on keeping the crowd entertained and having a great time. A+++ Thank you DJ4U for making out big day go so smoothly.


DJ4U was awesome! Max was our DJ and he checked in with me multiple times to make sure my night was going just as I wanted. I couldn't of asked for a better DJ. Before your wedding you have an online form to fill out and you can put song requests on their which is really awesome, I heard all the songs I wanted to hear. I would highly recommend them to anyone!


Ready To Get Started With DJ4U?